Meet the needs of an industry
that is set to rise to $41 Billion in 2017
BioDataWorld Congress 2016 is the leading conference for drug discovery and development leaders in Europe.
It will be attended by potential clients that are eager to discover the latest solutions and services in the market.
The event will give you unprecedented access to over 300 participants from the international life science community, across pharma, biotech and academia.
This offers a unique opportunity to discuss science and business leading to fruitful and profitable partnerships. directly with patients.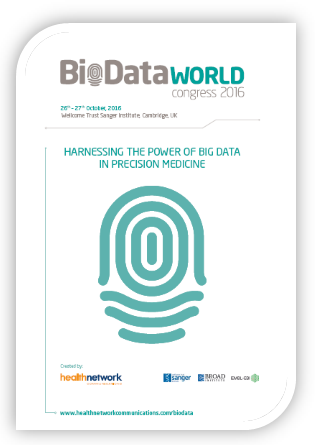 Who sponsors and exhibits?
Data mining/analysis

Data storage/management

Enterprise resource planning

Gene sequencing platforms

High throughput technology providers

Cloud computing and hosting

Implementation partners and systems integrators

IT infrastructure
"A stimulating programme that facilitated excellent networking opportunities"
CTO, Emerging Technologies, EMC