Conference & Exhibition Floor Plan
Meeting the right people is key for you, and we know that. This is why we focus on making it happen for you. For our 9th annual event, we're bringing together over 150 leaders together from the drug safety industry to regulators and service providers.
Don't miss your chance to network with these professionals all in one room across three days. Book your exhibition or sponsorship space now!
World Drug Safety Americas focuses on:
How to plan for the wider international drug safety landscape

How to work compliantly with a global regulatory overview and recent developments

How to manage drug safety operations in light of increasing complexities

How to manage data and electronic submissions better

How to operate within financial and logistical constraints
Who will attend?
Professionals working in:
/ Download Sponsorship Brochure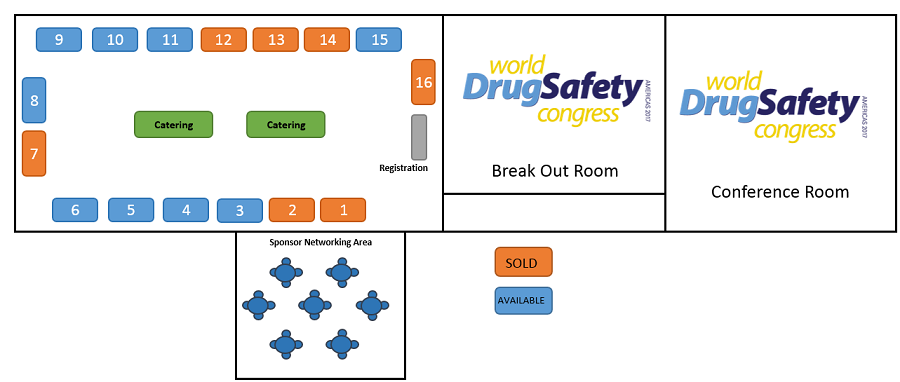 If you'd like to become an exhibitor or sponsor, call Henry Raley on +44 (0) 207 092 1064 or email hraley@healthnetworkcommunications.com