The business strategy of affordable medicines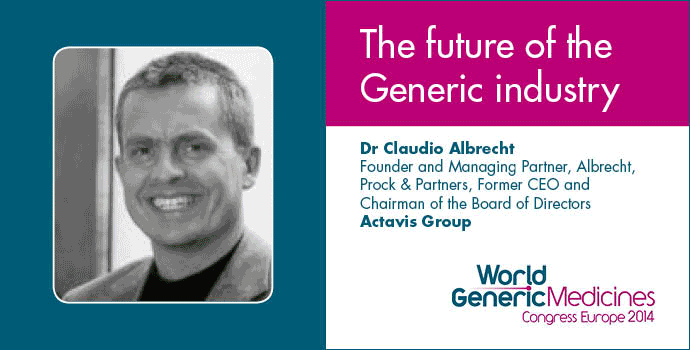 Download the brochure
Join our weekly newsletter:
Show overview
The 8th annual World Generic Medicines Congress Europe is the premier
business event designed for senior industry executives interested in understanding future market trends, innovative commercial strategies and opportunities for growth for affordable medicines.

This event includes an exhibition showcase, one-to-one partnering sessions,
an online meeting system, roundtable discussions and fun drinks party. It
includes the best learning, networking and socializing opportunities.
Reasons to attend
Identify where the true generics industry growth opportunities are
Gain an investor's perspective on the generics market and understand what
this means for your business
Hear the latest legal and regulatory developments that will shape your
strategy decisions
Explore the growth opportunities of complex generics to strengthen business
models
Understand the current market trends and future challenges for biosimilar
success
Download the brochure ›
More on attending ›
Comprised of:
20+ sessions
Advice and opinions from 30+ industry leaders
Facilitated one to one partnering sessions with key networking targets
An online networking tool
Interactive elements including panels, roundtables, workshops, Q&A sessions
Co-location and shared exhibition with Biosimilar Drug Development World Europe
Download the brochure ›
More on attending ›